General Animal Surgery
Our talented and experienced veterinarians at Complete Pet Care Animal Hospital in Raleigh and Wake Forest, NC, are skilled in performing surgery if your pet's injury or illness requires it. We offer the most advanced surgical techniques and technology. Each pet is carefully screened and anesthesia is specifically tailored to meet each pet's needs for their safety and your peace of mind.
Our goal is to keep your pet safe and comfortable and make your pet's surgery as pain-free as possible. Our veterinarians ensure that the right technique and combinations of medications are used before, during, and after each and every procedure we perform.
Our Complete Pet Care Animal Hospital team is prepared with the training, equipment, and skills needed to perform a variety of procedures.
If you and your pet live in Raleigh, Wake Forest or the surrounding areas, let our highly skilled team get your pet well again as soon as possible.
Pet Surgeries at Complete Pet Care Animal Hospital
At Complete Pet Care Animal Hospital, we frequently perform surgeries on all types of pets that range in species, breed, age and gender. Regardless of what type of pet you have or the kind of surgery involved, here's what you can expect:
Contact us today to discover how we can help with your animal surgery needs.
Before Surgery
Before your pet goes into surgery, we conduct a preoperative exam to ensure that your pet is healthy enough for the procedure. Additionally, we recommend bloodwork before the surgery to test your pet's liver and kidney functions. This is done to confirm that their body can filter out the anesthesia necessary to perform the surgery.
Our compassionate veterinarians will discuss the surgery and any potential complications with you. We are always happy to answer any questions you have. All pets are unique and have different health and emotional needs, so we understand how important it is to take the time to address any concerns you may have.
During Surgery
During the animal surgery, your pet will be monitored by a state-of-the-art monitoring system (which is used for every pet under anesthesia).
We use the most current anesthetics to ensure that our patients are safe, comfortable and pain-free during their procedure.
After Surgery
When the surgery is complete and your pet is ready to be discharged, we will provide you with instructions for basic home care. It's vitally important for you to follow these instructions precisely, whether they include wound care or simple administration of medications.
Read over the instructions before you leave and ask any questions you might have. Find out when your pet needs to return for a follow-up examination or to have sutures removed. It's advisable to make a note of our after-hours contact information in case you have any concerns about your pet's well-being once you're home.
Different Types of Pet Surgeries
Our fully trained and experienced veterinary and technical staff at Complete Pet Care Animal Hospital ensures the safest, most efficient, state-of-the-art procedures for your pet. We are prepared to perform a variety of surgeries including:
General/Soft Tissue Surgeries
These surgeries are usually minimally invasive and the most of common include: tumor removal, abdominal surgery, foreign body removal, wound repair, soft palette resection, eye surgeries, surgical ear flushing, laparoscopy.
Spay and Neuters
Slightly more complicated than a general surgery, spaying or neutering is a common and often-recommended surgery for pets. These surgeries help control the stray animal population and can actually improve and extend your pet's life.
Orthopedic Surgeries
These types of surgeries can help stabilize a fractured bone, deteriorating joints or otherwise compromised soft tissues. Orthopedic surgeries vary in complexity and length of recovery. Their main purpose is to restore or maintain your pet's mobility.
Specialized Procedures and Advanced Testing
We offer specialized services such as advanced sterilization techniques, ECGs to assess the heart, blood pressure and oxygen saturation monitoring, intensive after-surgery care, and full blood testing.
The surgeries listed above can be scheduled with any of our veterinarians. Our veterinarians and our Complete Pet Care team will help you prepare for the surgery and give you an at-home plan for your pet's recovery so they are healthy again as quickly as possible.
We always partner with pet owners to ensure they feel comfortable with the surgery, have a clear understanding of why it's being recommended, as well as how it will help maintain or improve their pet's quality of life.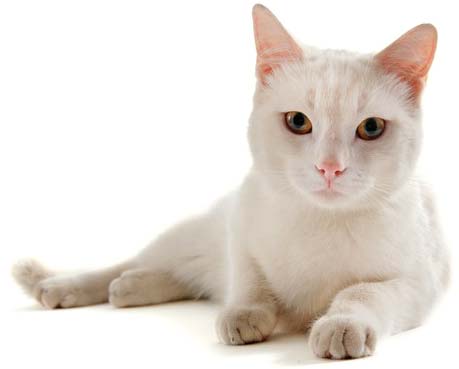 Contact Our Veterinarians
Our veterinarians at Complete Pet Care in Raleigh, Wake Forest and the surrounding areas in North Carolina are fully prepared and equipped to perform any surgery. Whether it's a minimally invasive surgery or one that may requires short-term hospitalization, it's our priority to take great care of your pet.
Contact us with your surgery questions or concerns, or schedule your appointment today.