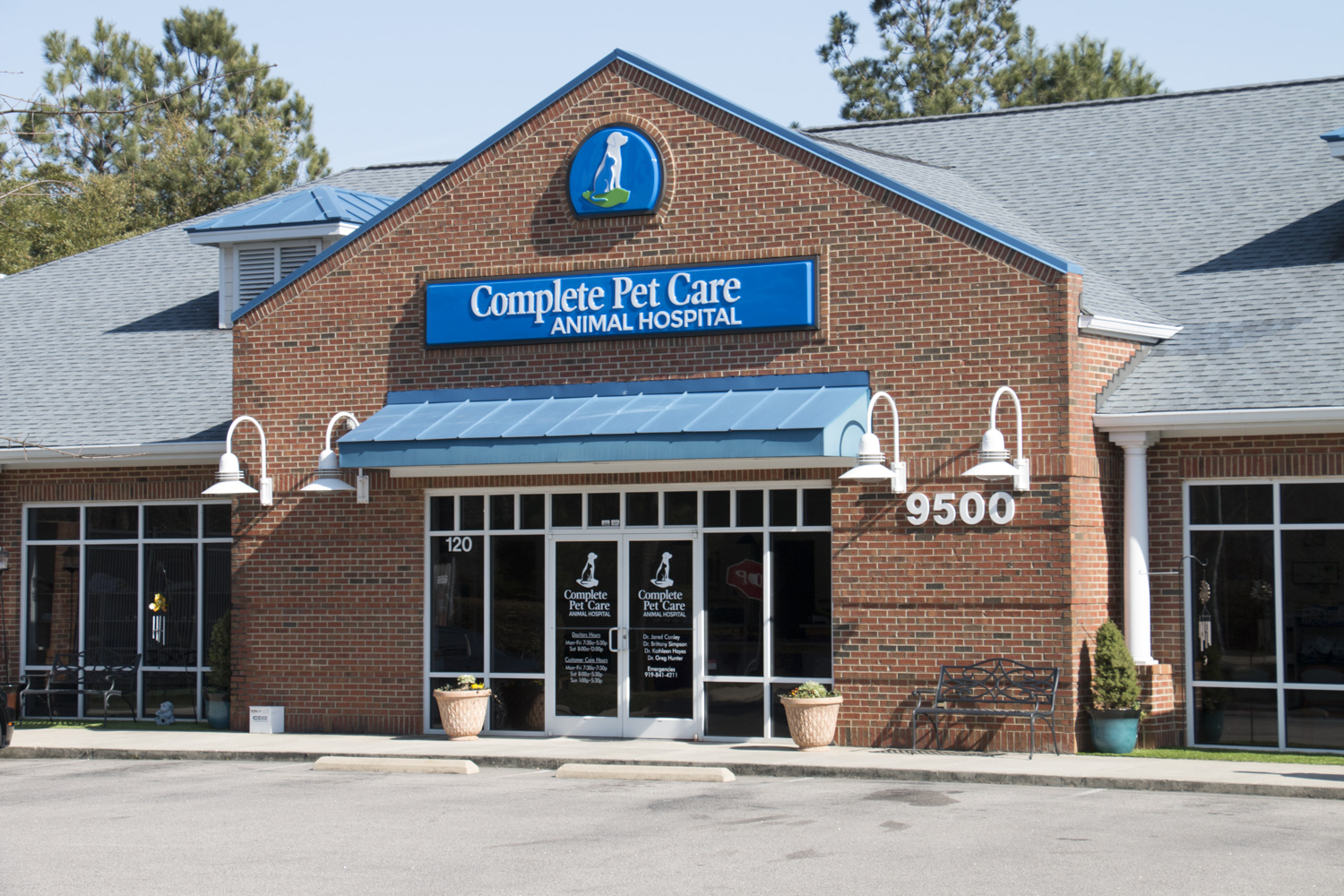 At Complete Pet Care, we are committed to keeping your pet healthy and happy. With an experienced veterinarian in Raleigh NC, our Falls Point location takes pride in not only caring for your pet but giving you the information and resources you need to give your pet a fulfilling life.
Preventing illness is the most effective way to ensure your pet is healthy. Our Preventive Health Program is designed to help you take charge of your pet's health quickly and affordably. The program includes unlimited wellness examinations, recommended vaccinations, and regular screenings and testing to identify and prevent any health challenges your pet may face.
As an experienced veterinarian in Raleigh NC we are committed to helping you stay on track with your furry family member's health through various components of preventive care including spay and neutering surgery, parasite prevention, wellness checks, and more.
Wellness Checks
At Complete Pet Care we examine your pet's whole body. From their cold wet nose all the way down to their wagging tail. Our Raleigh veterinarians will make sure your pet is healthy and answer any questions you may have about food, exercise, medications, and more. If you discover that your pet has a loss of appetite or is sleeping more than usual wellness checks can give you peace of mind. Consider enrolling in our Preventive Health Program to gain the flexibility of bringing your pet in as much as you want without any additional cost.
Prevention
Complete Pet Care is well versed in prevention. In Raleigh, North Carolina the need for heartworm preventive is year round as well as other preventive screenings and medications.  Our focus on preventive care sets us apart from other local vets. We want you to understand how best to care for your pet while keeping the healthcare cost of this care low.
Contact us today to discover how we can help with your pet's wellness needs.
This preventive care covers various needs of your pet's health. Annual tests and monitoring gives us insight into what is going on inside the body of your pet and catch diseases like diabetes before they become alarming. Other preventive measures include vaccinations needed based on the age, health and lifestyle of your pet and select screenings including: heartworm testing, FELV/FIV, fecal tests, and more. We also focus on parasite control with preventive medications for fleas, ticks, and heartworms.
Convenient Pet Care From an Experienced Veterinarian in Raleigh NC
Our goal as a leading animal hospital in Raleigh, North Carolina is to provide your pet with the best care possible at a price you can afford quickly and effectively. We understand the demands of pet owners and value your time. Our Raleigh location veterinarians take time to learn more about you and your pet every time you visit.
We focus on creating personal pet care plans tailored to your lifestyle, diet preferences, and more. During your appointment, our veterinarian may share education about your pet's illness and how to prevent any progression. 
At the end of your appointment, our veterinarian will go over all of their recommendations and why they chose that treatment plan for your pet until you have peace of mind.
Schedule a wellness checkup with an experienced veterinarian in Raleigh NC today and take charge of your pet's health and wellness.