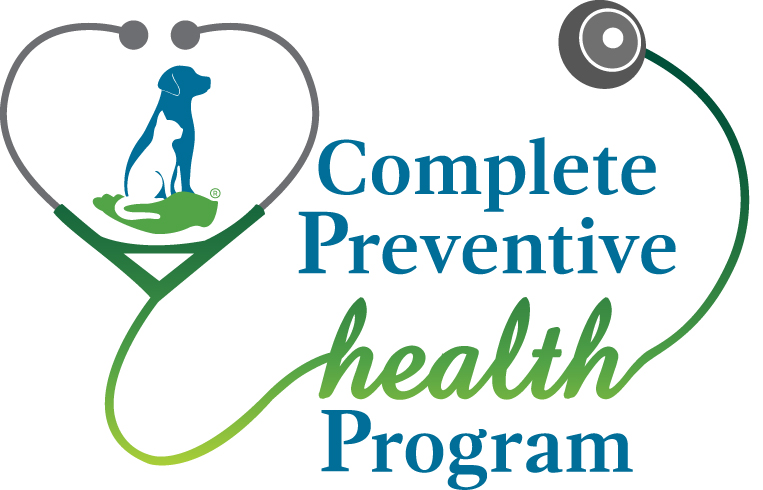 An ounce of prevention is worth a pound of cure, and that's why we highly recommend taking your dog, cat or other pet to our veterinarians for well visits. With the Complete Preventive Health Program (PHP), we offer pet health plans specifically for your dog or cat that are a monthly investment in our recommended routine care. By following the recommendations described in each pet health and care plan, you can save between $170 and $377 annually for each dog and $104 to $315 annually for each cat, including unlimited exams per year.
What Is a Preventive Health Program?
Take charge of your pet's health
Complete PHP helps you and your veterinarian provide exceptional care for your dog or cat. With Complete PHP, convenient and practical monthly investments in your pet's health ensure ongoing care with needed vaccinations, lab work, dental care and unlimited regular exams. With Complete PHP, all consultations with the veterinarian include a nose-to-tail examination and additional time to focus on any questions you may have.
By proactively addressing your pet's health, you're investing in peace of mind and the satisfaction of knowing you're doing all you can to make your dog or cat's life a healthy, happy one.
Contact us today to discover how we can help with your pet health and care needs.
Which Complete PHP Is Right for Your Pet?
Puppy Plan
Unlimited examinations during regular doctor hours
All  recommended puppy-series vaccinations (including distemper-parvovirus, bordetella, rabies & lyme) plus recommended follow-up vaccinations if your pet remains enrolled in a PHP.
4 fecal examinations
2 doses of dewormer with Drontal plus
Juvenile wellness blood profile including CBC, complete liver and kidney function test, and clotting time testing (check for most common bleeding disorders)
Puppy Plan with Spay/Neuter
Spay/Neuter with perioperative pain relief medicine before, during and after surgery
Adult Dog Plan
Unlimited examinations during regular doctor hours
Intestinal parasite screening/stool check
Heartworm and tick disease screening (includes lyme, ehrlichia disease and other common tick-borne diseases)
All recommended vaccinations from the beginning of enrollment for as long as your pet remains enrolled (including distemper, parvovirus, rabies, leptospirosis, bordetella and lyme)
Wellness blood profile (includes urinalysis, liver/pancreas/kidney blood chemistries testing, thyroid testing and an early kidney disease-detection test called SDMA)
Adult Dog Plan with Dental
Prophylactic dental cleaning with perioperative pain relief medicine before, during & after dental procedures
Premium Dog Plan
All services included in the PHP Adult Dog Plan with Dental
Three view chest and abdominal radiographs
Kitten Wellness Plan
Unlimited examinations during regular doctor hours
Three intestinal parasite screenings
Initial kitten vaccinations (3 feline distemper, 2 leukemia, 1 rabies) plus all recommended follow-up vaccinations if your pet remains enrolled in a PHP.
Juvenile wellness blood profile including CBC
Complete liver and kidney function test
Clotting time testing (checks for most common bleeding disorders
Feline leukemia and Immunodeficiency Virus test
Two doses of deworming with Drontal Plus
Kitten Wellness Plan with Spay/Neuter
Spaying or neutering with perioperative pain relief medicine before, during and after surgery
Adult Cat Plan
Unlimited examinations during regular doctor hours
Intestinal parasite screening/fecal check
Feline leukemia and FIV screening test
All recommended vaccinations from the beginning of enrollment for as long as your pet remains enrolled (including feline distemper combo, rabies, and leukemia)
Wellness blood profile (includes urinalysis, CBC, liver, kidney and thyroid screenings, a heart disease screening called Cardiopet ProBNP and an early kidney disease-detection test called SDMA)
Adult Cat Plan with Dental
Prophylactic dental cleaning with perioperative pain relief medicine before, during & after dental procedures
Premium Cat Plan
All services included in the PHP Adult Cat Plan with Dental
Three view chest and abdominal radiographs