Pet Health Care Insurance
With advancements and breakthroughs happening almost constantly, veterinary medicine is more sophisticated and state-of-the-art than ever before. From laser surgery to chemotherapy to advanced dentistry, veterinary care is mirroring the high levels of medicine we've come to expect for ourselves. With information and equipment becoming readily available, there is little now that can't be done for our pets to keep them healthy and living longer. Pet insurance is a way for you to ensure the best care for your pet when the unplanned and unexpected happen.
Pet health insurance is a valuable tool used to help you provide the care your loved ones need.
Though every pet family's circumstances are different, we believe that taking out a pet insurance policy can help most owners have peace of  mind.
Contact us today to discover how we can help with your pet health care insurance needs.
When you have pet insurance, you can focus on working with your veterinarian to get your pet the treatment it needs, whether it's an emergency, a potentially debilitating injury, a serious or even minor illness. On our side of your pet's care, having pet insurance allows us the ability to use the highest quality diagnostics, treatments, and products for the most efficient recovery plan possible.
How does pet health care insurance work?
After you have initially paid the costs for your pet's visit, the insurance company commonly reimburses you for your chosen percentage of out-of-pocket expenses. Pets are covered almost immediately for accidents and injuries, with a short waiting period for expenses incurred from illness. In some cases, such as major surgery, insurance companies will accept an estimate in lieu of proof of payment for advance approval of coverage.
Though the percentage of out-of-pocket costs will vary depending on the plan you choose, most companies offer up to 90 percent coverage for all qualifying conditions, such as:
Surgeries, diagnostic procedures and hospitalization
Specialist care
Medication
Prescription diets
Physical and rehabilitative care
Optional riders are also available for services such as acupuncture and behavioral training.
How much does it cost and what does it cover?
Monthly premiums can range from $25-80 per pet, depending on the plan you select and several other factors at the time of enrollment, including your pet's age, size and breed. Most companies offer several tiers of deductible and co-insurance options, which will also affect premiums.
The type of plan you select will determine the amount and scope of coverage, but most companies will cover up to 90 percent of qualifying services after the plan-specific deductible and office visit fee are paid. Additionally, deductibles usually apply only once per illness or condition, so once a deductible is met, all eligible services will be covered up to your specified percentage no matter how many times the condition reoccurs.
We are finding more and more of our clients are choosing a pet insurance policy to cover emergencies and combining it with a Complete PHP plan for their pet's preventive wellness for the most coverage at the least cost over the life of their pets.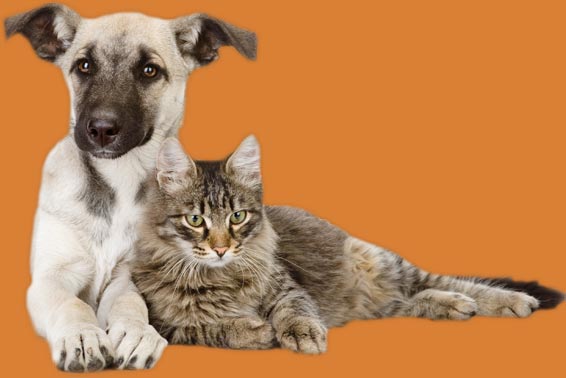 Is pet insurance right for my family?
The best approach for caring for your pet is to prepare for emergencies by having pet insurance and to proactively keep your pet healthy through the Complete Preventive Health Program.
Not all pet owners will find that this approach is right for their circumstances. Here are some guidelines to help you determine whether pet insurance might be right for you:
Pet insurance is recommended if:
You become anxious when you think about paying for unexpected vet care
You have savings, but you might not be able to use them for your pet's health care needs
You might be forced to take shortcuts if your pet needs care beyond budgeted expenses
You are mainly concerned about unexpected expenses for illness or injury
Your pet is currently healthy, but you want to protect yourself financially against future problems
Pet insurance may not be recommended if:
You hope that having pet insurance will reduce your overall pet costs
You have savings set aside for your pet's unexpected health care expenses
You are confident that finances will never be a problem when it comes to your pet's health care
You are mainly concerned about covering wellness exams and routine expenses
Your pet already has a chronic condition or you suspect something is wrong
Like any other member of the family, your pet's health takes careful financial planning so that when unexpected situations arise, you can make decisions based on your pet's needs. Pet insurance may be a way to alleviate worry and help you plan the best course of action with your pet's veterinarian without worrying if a service is affordable. Give us a call or ask at your pet's next wellness visit to find out more!