Well Visits
Pet Well Visits in Raleigh, Wake Forest and Surrounding Areas
As your neighborhood veterinarian, we know how much love, joy, happiness and companionship your pets bring you. We want your pets to be as healthy as possible, as long as possible. That's why we offer pet wellness plans and well visits at Complete Pet Care Animal Hospital for pet owners in Raleigh, Wake Forest and the surrounding areas.
From twice yearly well visits to diagnostics and advanced care, if they ever get sick, we are here together as your partner in maintaining your pet's health. Well visits enable our veterinarians to catch any potential health problems early, which keeps your pet happy and healthy longer.
Recommended Well Visits For Dogs and Cats
Contact us today to discover how we can help with your pet wellness plans.
What makes up your pet's well visit depends on species, breed, age, and gender. General recommendations for well visits for pets include:
Physical Exams
We recommend twice yearly nose-to-tail and everything in between physical exams for your furry friends.
We realize your schedules are busy, so we can accommodate early morning drop-offs and later pick-up times for your convenience.
During the physical, we examine your pet's overall health, including:
Skin, fur or feathers, paws or feet, eyes and teeth
Bone, joints, chest, abdomen and lymph nodes
Any specific concerns you have or potential problems that may require a diagnostic evaluation
An advantage of trusting Complete Pet Care with your pet's health is that we can perform nearly all evaluations on-site. When a specialist is needed in advanced diagnosis, we partner with other institutions in the area for illnesses cared for by a team approach.
Preventive Medication and Immunizations
Our experienced veterinarians at Complete Pet Care identify, recommend and provide preventive medication and vaccinations for your pets. We customize your pet's best care with the most up-to-date medicine to help ensure health and well-being.
Our Raleigh veterinarians will make recommendations of vaccines for the prevention of:
Parasites that can cause your pet serious pain and discomfort, like tapeworms and roundworms.
Harmful viruses, depending on what type of animal they are and their exposure to risk factors, like rabies, distemper or parvovirus.
Other diseases or health factors that are specific to Raleigh, Wake Forest and the surrounding areas such as ticks, Rocky Mountain spotted fever (transmitted by ticks) and Lyme disease (also spread by ticks).
Early Disease Identification
From hands-on evaluations to lab screenings and imaging, our veterinarians at both Complete Pet Care locations in Raleigh and Wake Forest are vigilant in looking for and preventing early disease. Annual blood testing, stool/urine samples, heart-worm testing, etc. are all vital parts of our arsenal of ensuring your pet's well-being.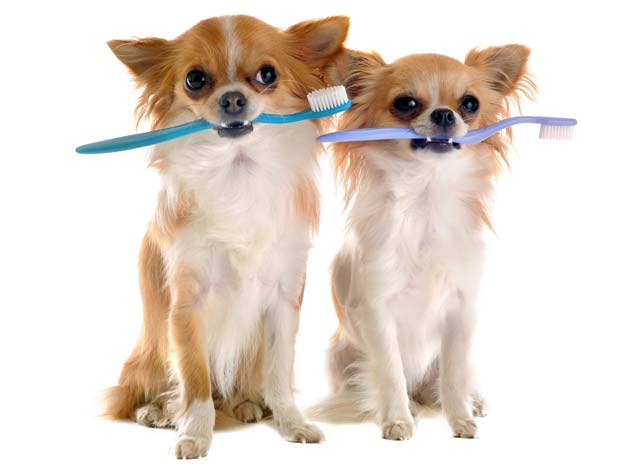 Pet Health Beyond Wellness Exams: Hygiene is an Important Part of Pet Wellness Plans
You will want to structure your pet's routine to include fur brushing, bathing, dental care and nail trimming. All of these actions greatly improve the quality of your pet's health and life.
For dogs and cats specifically, the following is recommended:
Every day: brush their fur and teeth
Every few months: trim their nails
Ongoing: keep your home clean to prevent skin and ear infections
Twice per year: schedule routine exams with your veterinarian
Annually: Dental cleanings/exam
A note about dental health:
Just like us, pets need routine dental care. Routine hygiene cleaning at-home alone will not be enough to prevent periodontal disease. Pets commonly need annual dental cleanings. This is a safe and gentle process with our caring and knowledgeable staff. We perform dental cleanings every day of the week and we are good at what we do.
Schedule Your Regular Vet Visits in Raleigh, Wake Forest and Surrounding Areas at Complete Pet Care
Our veterinarians at Complete Pet Care love partnering with you to keep your pets healthy.
If you're located in Raleigh, Wake Forest or the surrounding areas, contact us to schedule your cat, dog or other pet's wellness exam or hygiene services today.