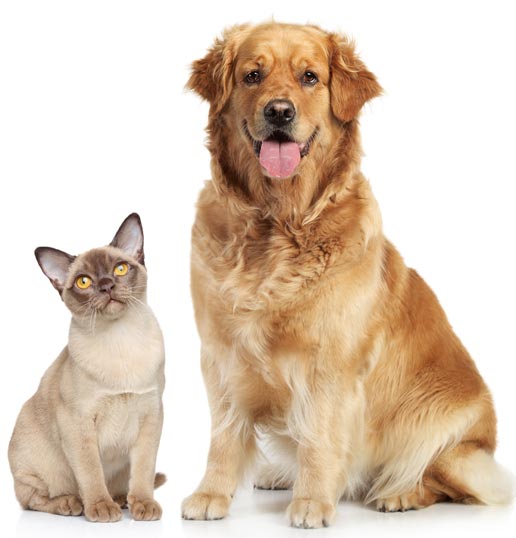 Pet Surgery
We've got you covered on all forms of general pet surgery.
Laparoscopy
The future of surgery is here. Using keyhole-size incisions for minimized pain and shorter recovery times.
Well Visits
Keep your pets healthy with physical exams, medications, vaccinations, and early disease prevention.
Sick Visits
We're available when you need us – like when your pet is acting unusual or is showing signs of discomfort or pain.
Contact us today to discover how we can help with your medical pet care services needs.
24-Hour Emergency Care
Our care doesn't stop at the end of the day. Our doctors are on call 24/7.
Diagnostic Services
Our offices have the most advanced technology available for diagnosis.
Dental Health
Annual teeth cleanings, periodontal education and prevention
Boarding
The loving care your pets deserve in a safe, clean, fun environment.
Doggie Day Care
An interactive, fun, safe and clean environment for your pet to play while they're in our care.
Bathing and Grooming
Our professional groomers pamper your pets, leaving them clean, fresh and looking their best!
Ultrasounds
A pain-free diagnostic tool for seeing soft tissue and making an on-site diagnosis.
X-rays
This important and valuable diagnostic tool can be done on-site.
Laser Therapy
A therapeutic procedure for your pet that reduces painful symptoms associated with certain conditions and aids in regenerating new, healthy tissue
Microchipping
A must for all pet owners to assist in reuniting you with your pet if they ever become lost.
Nutrition
Weight management plans, special diets, and recommendations to help keep your pets strong and healthy.
Life Care Stages
Senior pet care, adult care, and puppy and kitten care.
Cancer Care and Treatment
Offering a full array of cancer support services and treatments. Our doctors help you make informed decisions with honesty and openness.
End-of-Life Care
We will be here with you to provide a respectful and compassionate way for you to say goodbye to your pet.