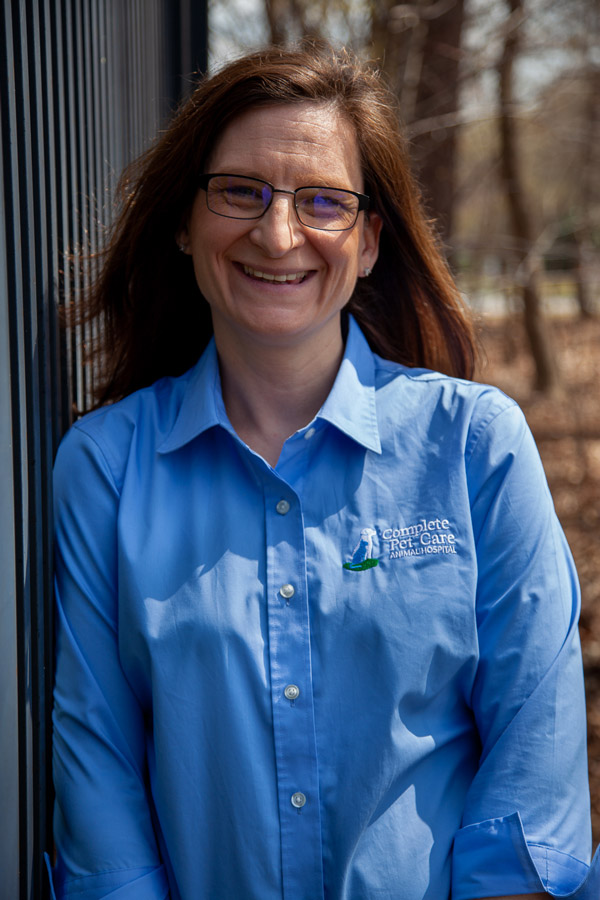 Beth Bardell
Practice Manager
My name is Beth Bardell. I started with Complete Pet Care Animal Hospital in September 2015. I have been in the veterinary field for the last 16 years, and I came to Complete Pet Care with experience in all different veterinary settings. I have an associate's degree in Veterinary Technology, and I recently completed my bachelor's degree in Business Administration with a concentration in Veterinary Hospital Management.
Becoming a veterinary practice manager has been my ultimate goal since I started my veterinary career. I am passionate about client and patient education. I understand how deep the human-animal bond is, and I strive to make sure we do all we can to nurture that bond. I am also strongly dedicated to making sure that all members of our veterinary staff continue to reach their fullest potential so we can continue to be the best staff around.
I share my home with my husband, son, and daughter, two golden retrievers, and one cat. In my spare time, I enjoy being outside, running and reading.