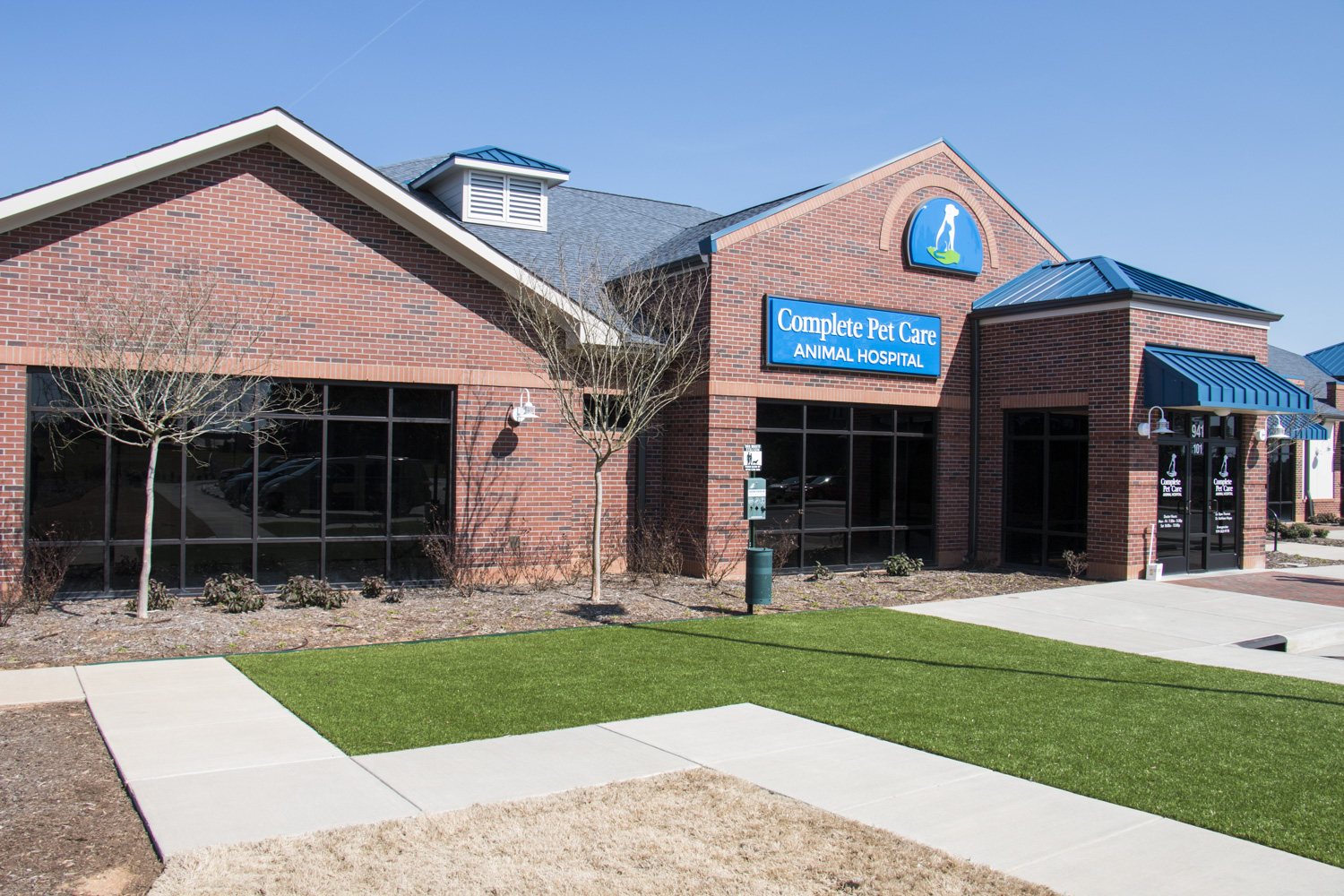 Many pet owners face tough questions when it comes to their pet's health and wellness. Pets rarely show signs or symptoms of illnesses to an untrained observer and it can be difficult to understand all of your pet's needs and health requirements.
As the best vets in Wake Forest, North Carolina we aim to simplify your pet's health and wellness through comprehensive, compassionate, and affordable care. Determining the needs of your pet begins with understanding pet care. Below we have compiled a few of the most essential reasons your pet will need to visit a vet in our animal hospital located in Wake Forest, North Carolina.
We Are Experienced Veterinarians Serving Wake Forest, North Carolina and Surrounding Areas
Vaccinations
Your pet needs vaccinations to prevent them from contracting diseases they are commonly exposed to during walks and playtime with other pets. It is important to make informed decisions about what vaccinations your pet needs. Speaking to one of our experienced veterinarians during your visit will help ensure your pet receives the right vaccinations at the recommended times they should be administered.
Prevention
Regular check-ups for your pet can help prevent long term problems from occurring. Without regular bloodwork and tests, you may never discover if your dog is developing diabetes or your cat has hidden thyroid problems.
Contact us today to discover how we can help with your pet's healthcare needs.
Diseases that go untreated can be costly to manage and negatively impact your pet's ability to recover quickly. Our Preventive Health Program focuses on keeping your pet happy and healthy.
Medical History
Developing a medical history on your pet is essential to early diagnosing. Seeing our Wake Forest, NC veterinarian annually will provide a history that allows them to properly assess abnormal test results.  It's also important to know which vaccinations are due and what tests have been performed.  The best part is, if you ever leave the Wake Forest area, this history can go with you to your new vet. We document your pet's health and growth to ensure your new vet does not have to start over, and understands your pet's needs.
Risk Factors
Risk factors for your pet vary and a Wake Forest, North Carolina veterinarian can help you understand how these factors can influence your pet's health. These factors change with environment, age, lifestyle and often are varied by the breed and size of your pet.  It's important to have conversations with your veterinarian about what risks your pet has and what warning signs to look out for.  Without these conversations, you may miss something you could have caught sooner.
Lifestyle Changes
Did you know that as your pet ages they may require less protein? This is why it's very important to see your veterinarian regularly to protect your pet's quality of life and healthy. It may be that your pet desires less walks or is having trouble getting up and down stairs. Your veterinarian can recommend solutions to help protect your pet's quality of life after tests and blood work are performed to identify the health challenges your pet is facing. Some lifestyle changes can be a combination of decreasing food or adding supplements to your pet's diet.
Take Charge Of Your Pet's Health And Enroll In Our Preventive Health Program
Our experienced team of Wake Forest veterinarians partner with you to provide the best care for your pet. From physical examinations and regular wellness checks to vaccinations and providing documented medical history; we ensure that your pet is healthy and living a happy comfortable life.
Our Preventive Health Program gives you complete access to an experienced veterinarian all year long for an affordable price. Our program features plans that are tailored to keep your pet healthy through preventive care. Basic plans include unlimited wellness checks, recommended vaccinations, and screenings and tests to identify any potential health challenges your pet may face. Our premium plans include everything in our basic preventive care plans as well as dental care and chest and abdominal radiographs.
Schedule An Appointment With A Wake Forest Veterinarian Today
Your pet can't tell you that their ears hurt or their skin feels itchy. Often as pet owners we are surprised by health challenges our pet faces that we never saw symptoms of.  Some are simple challenges like fleas and some are more serious like renal failure.  Without regular veterinarian wellness checks many of these diseases go undiagnosed and treated. These undiagnosed health challenges compromise your pet's quality of life.
At Complete Pet Care – Wake Forest, our veterinarians partners with you to keep your pet healthy. Schedule an appointment today to meet our veterinarians and get your first exam free of charge.