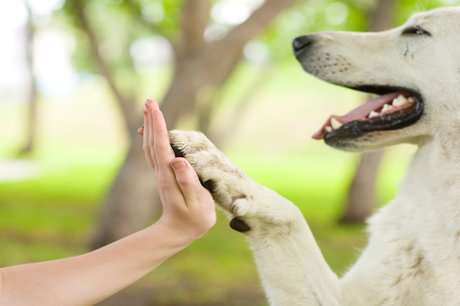 Everyone is familiar with the term "well visits" for the human population, but what about our four-legged family members. Typically, we don't take our dog or cat to the vet without a specific reason. But just like humans, our pets sometimes get illnesses and infections that go unnoticed until they begin to show symptoms. By then, their condition may be serious.
At Complete Pet Care Animal Hospital, we strive to keep your pets in the best possible health so they can avoid any long-term illnesses. We understand how stressful it can be when one of your cherished pets is sick. Unlike the humans in your family, your pet can't tell you where it hurts and that can leave you guessing about your pet's health. When you have proactive and preventive pet care, you can ensure your pet's wellness and health through attending regular checkups with an experienced Raleigh veterinarian.
As the best vets in Raleigh we have created our Preventive Health Program to give pet owners the flexibility of bringing their dog or cat in regularly for wellness checks and other common pet health needs such as vaccines, preventive tests, and more.
Let's take a look at the various options our Preventive Health Program provides to our patients and their owners. From our affordable Puppy Plan to our recommended Adult Cat Plan, you are sure to find a plan that is right for your family.
The Puppy Plan
This plan makes sure the new addition to your family starts out on the right paw and keeps it that way. Our Puppy Plan includes unlimited examinations during regular doctor hours,  recommended vaccinations, as well as a juvenile wellness blood profile, including a complete blood count (CBC), complete liver and kidney function exams, and clotting time testing (checks for most common bleeding disorders). Your pet also receives four fecal examinations and two doses of dewormer using Drontal plus.
Simply schedule your appointment and be sure to write out a list of questions and concerns you may have. All consultations with the vet include a nose-to-tail examination and special time where you can get those questions answered.
The Kitten Wellness Plan
Our Kitten Wellness Plan includes unlimited wellness checks during regular doctor hours, three intestinal parasite screenings, recommended vaccinations, complete liver and kidney function tests, and more.
We also perform a feline leukemia and immunodeficiency virus (FIV) test and provide two doses of deworming with Drontal Plus, which treats and prevents tapeworms, roundworms, hookworms, and whipworms.
Adult Dog Plan
The Adult Dog Plan is recommended for healthy pets and pet owners looking for an affordable solution to ensure the wellness of their pet along with regular preventive care options and flexibility. The plan includes unlimited exams during our regular doctor hours, as well as screenings for tick and heartworm disease. Our plan includes all recommended vaccinations from the beginning of enrollment for as long as your pet remains enrolled. This includes distemper, parvovirus, rabies, leptospirosis, Bordetella and lyme.
We also do wellness blood profiles to identify any areas that may present future health concerns and challenges.These tests include urinalysis, thyroid testing, liver/pancreas/kidney blood chemistries testing, and an early kidney disease-detection test (SDMA).
Adult Cat Plan
In our Adult Cat Plan you receive our unlimited nose-to-tail wellness examinations during regular doctor hours, intestinal parasite and fecal screenings, as well as feline leukemia and FIV screening tests. It also includes any recommended vaccinations, such as feline distemper combo, rabies, and leukemia.

One of the most important ways to prevent illnesses in your adult cat is to schedule regular screenings. This plan includes a broad range of screenings to help ensure the well-being and health of your pet. We test your cat's liver, kidney, and thyroid functions, as well as perform urinalysis and complete blood counts (CBC). We also do a heart disease screening called a Cardiopet ProBNP and an early kidney disease-detection test, known as a SMA.
Premium and Dental Add Ons
Our Preventive Health Program is designed to give you peace of mind and affordable preventive care with various options. Both our Adult Dog and Cat plans are also available with an annual dental cleaning. Finally, we offer premium dog and cat plans that include all the services offered in the Adult Plans, plus regular dental services, along with three chest and abdominal radiographs.
At Complete Pet Care Animal Hospital, we partner with you to ensure that your pet lives a long, happy, and healthy life. We strive to be a trusted resource that you can count on when your pet isn't feeling well and needs help. Why not take charge of your pet's health today?
Contact us to learn more about our Preventive Wellness Program.